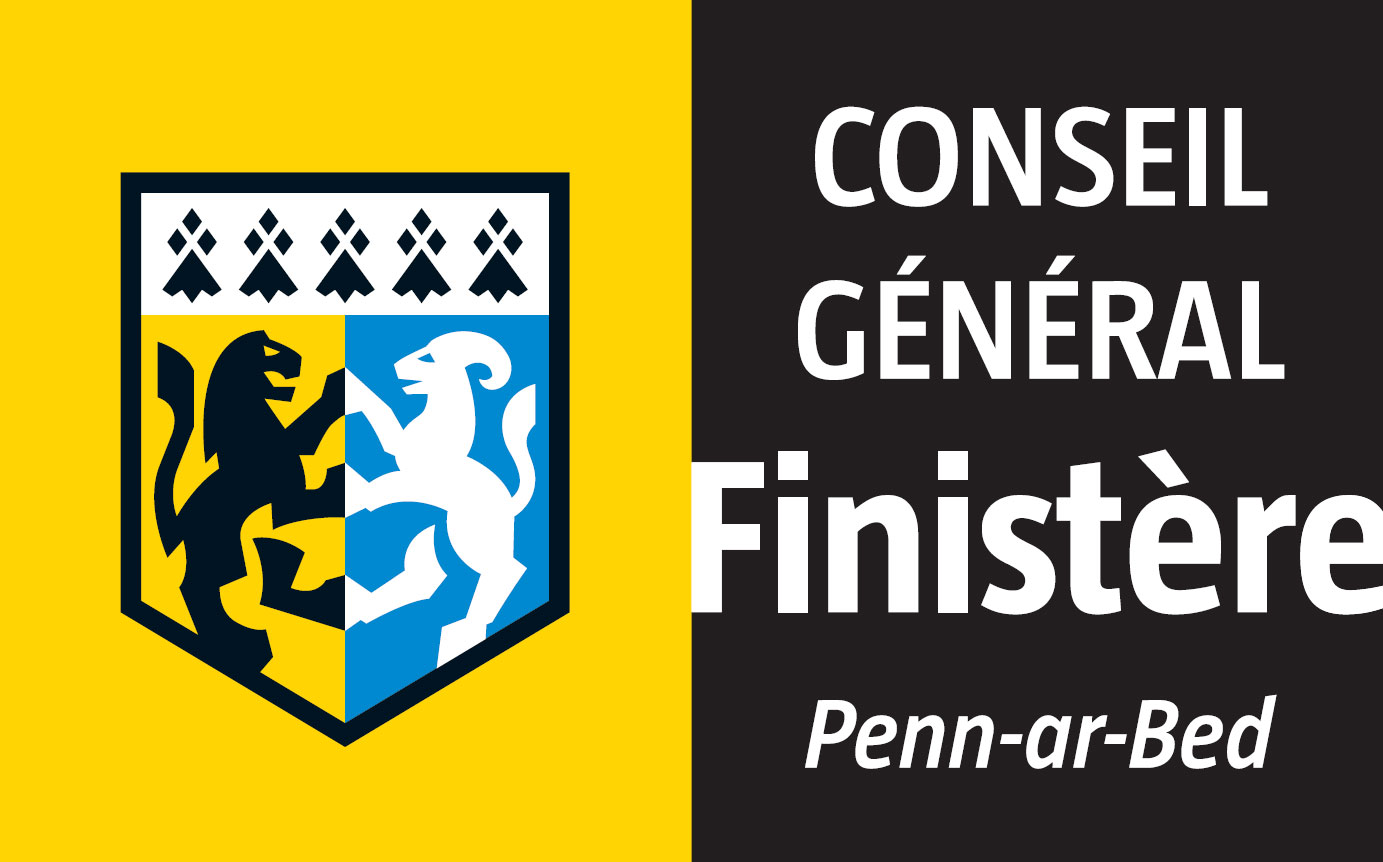 Suivre l'actualité de Conseil général du Finistère
---
Aerospace industry in Brittany – Press trip for british journalists – 12 to 14 MAY 2009
12 mai 2009
The French Trade Commission in London, on behalf of the Regional Council of Finistère (in Brittany) and its French PR Agency, C3M, is organising a press trip to Brittany to promote the aerospace industry in the region. ¤ In the region of Finistère, around the towns of Brest, Morlaix and Plouzané, there is a cluster of innovative companies working in the aerospace and defence sectors. The IEF Aero cluster brings together 30 companies, 10 research centres and six engineering schools, and represents 3,000 employees. ¤ The press trip will enable journalists to meet representatives of these companies, R&D centres and schools, who between them work with leading international companies such as: Valeo, Siemens, Sagem Defense, Eurocopter, EADS, Airbus, Thales, Schneider, France Telecom, DGA, Alcatel-Lucent, Safran Group, Meunier Group, Ifremer, CNES, TDF Schlumberger, Dassualt, Matra, CEA, Zodiac Group, Ineo Group and Cogema
Tuesday 12 May 2009
1.10pm – Departure from London Luton airport
3.20pm – Arrival in Brest airport
Transfer to hotel – details to be confirmed
Wednesday 13 May 2009
8.30am – Meeting in Brest with representatives of the Finistère Regional Council
Presentation of the aerospace sector and the IEF Aero cluster by P Charmet and P Chouzenoux
The IEF Aero Cluster brings together 30 companies 10 research centres and six engineering schools in the aerospace, defence and security fields, representing 3000 employees in total across the region of Finistère. The cluster promotes the expertise of its members and supports the development of companies in the sector.
www.ief-aero.fr
9.30am – Transfer to Morlaix Airport
10.30am – Visit of CRT with Mr Laurent Guyot, Metrology Manager
The CRT (Centre de Ressources Techniques – Technical Resource Centre) provides 3D imaging services to companies based in the west of France. It offers services in metrology and benchmarking and enables SMEs in the region to use its 3D expertise and equipment to develop innovative projects in all sectors, including aerospace, electronics and telecommunications.
www.crt-morlaix.com
Presentation of Le Guellec by Mr François Korner, Managing Director
Le Guellec is an SME with a turnover of €10 million, half of which is generated by its activities in the aerospace sector. The company specialises in cold-drawing high-precision metal tubes. Le Guellec uses various production techniques, including machining, forming, micro drilling, component assembly and surface treatment, and offers a wide range of components and tubular solutions to its clients.
www.leguellec.com
Presentation of the Defence Department of INEO SUEZ by Mr Lionel Ponsot, Director of the Morlaix site
INEO offers its clients tried and tested solutions in fields that demand high operating standards in terms of availability, personal and property safety, security and process control. In particular, INEO's expertise extends to fixed and mobile, civil and military communication systems as well as to navigation aid equipment used in civil aviation or defence applications. In the field of armed-forces support, INEO has developed and validated engineering methods and contractual solutions that enable its clients to pursue actions designed to improve equipment availability.
www.ineo.com
11.30am – Demonstration of the Vol Icare simulator at Brit Air with Mr Lamidey
Brit Air is a regional airline operating scheduled services as an Air France franchise. Its main base is Ploujean Airport (Morlaix), and it has hubs at Lyon-Saint Exupéry Airport, Paris-Orly Airport and Charles de Gaulle International Airport, Paris.
www.britair.com
1.00pm – Lunch with representatives of the following companies: ISIS, Le Guellec and INEO SUEZ
ISIS
ISIS is part of the Nexeya group. It specialises in critical electronic equipment, with a portfolio of high-added value products in the aerospace, defence, automotive, energy and telecoms sectors.
www.isismpp.fr
Le Guellec / INEO SUEZ
See above for details
2.30pm – Transfer to Brest
3.30pm – Visit of SATIMO with Mr Philippe Gareau, Managing Director
SATIMO designs, manufactures and sells fast scanners and measurement systems for electromagnetic fields. As opposed to traditional measurement systems, SATIMO uses innovative multiprobe technology that allows fast and accurate measurement and visualization of electromagnetic fields to characterise antennas (mobile phone antennas, base-station antennas, or antennas integrated into complex structures such as cars or aircraft), identify defects and verify the physical parameters of materials (such as stone wool, plasterboard, plywood and fibreglass).
www.satimo.fr
5.00pm – Visit of Thales with Mr Hervé Moulinier, Managing Director of the Brest office, and Bruno Cartié, Purchasing Manager
With operations in 50 countries and 68,000 employees, Thales is a world leader in mission-critical information systems for the aerospace, defence and security markets. Thales has 13,000 employees in France, of which 1,000 are based in Brest.
www.thalesgroup.com
7.30pm – Dinner with representatives of regional research institutes and companies
ENSIETA
ENSIETA (Ecole Nationale Supérieure d'ingénieurs – National School of Engineering) is an engineering school based in Brest. It trains its students in the design and manufacturing of both civil and military systems in the electronics, computing, pyrotechnical and mechanical sectors.
www.ensieta.fr
ISEN
ISEN is an engineering school specialising in instrumentation, acoustics, optoelectronics and e-learning.
www.isen.fr
Telecom Bretagne
Telecom Bretagne is an international research and training centre for the IT and telecoms sectors.
Bretagne Valorisation
Bretagne Valorisation is a centre for value-added research, specialising in technology transfer in high-tech sectors such as aerospace, biotech and electronics.
www.bretagne-valorisation.fr
Virtualys
Virtualys is a start-up specialising in real-time virtual-reality applications.
UBO Composites
UBO Composites is a spin-out company of the University of Brest Occidental.
Thursday 14 May
9.00am – Visits to the following sites:
Geensys with Mr Marc Frouin, Director
Geensys, which is specialised in integrated software design and workshops for embedded systems, has a turnover of €17 million. It was founded in 2007 out of the formal merger of two of France's most innovative and dynamic companies in the embedded market: TNI-Software and Ayrton Technology. Geensys brings together the tools, consulting and engineering services of TNI-Software and Ayrton Technology to create a powerful new force in the embedded market.
www.geensys.com
CERV with Mr Chevallier, Director
The European centre for virtual reality (CERV) is a public-sector research centre of the Brest Engineering school. CERV has been operational since June 2004 and occupies premises of 2,000m² on the Technopôle Brest-Iroise science park. It is part of the Information and Communications Science and Technology (ICST) cluster, which is centred on Brest.
www.cerv.fr/en
12.00pm – Lunch in Brest with the Regional Council of Finistère and representatives of the following companies:
Lixys
Lixys specialises in liquid-crystal shutters for anti-blooming applications. It also carries out the design and production of liquid-crystal optical shutters on request.
www.lixys-sa.com
ICCAP
ICCAP offers logistical support and project-management services to companies in the defence and aerospace sectors.
www.iccap.fr
Ellidiss
Ellidiss Software is a leading supplier of software tools to international organisations in aerospace, space, transport, defence and academia. The company maintains its leading position through its involvement in standards committees and R&D projects, and by close cooperation with key organisations such as the European Space Agency.
www.ellidiss.com
Interface Concept
Interface Concept is a leading designer, manufacturer and supplier of innovative industrial embedded products, including Ethernet switches, communications interfaces, SBCs and IO boards.
www.interfaceconcept.com
DETI SA
DETI SA specialises in the design and development of microwave frequency components, as well as customised filters and multiplexers. The company has a wide range of products with both defence and civil applications.
www.deti-sa.com
Elliptika
Elliptika specialises in the design of microwave passive components, in particular filters. Elliptika develops tailor-made filters presenting the best compromise between electric performances (insertion losses, time group delay, flatness, selectivity, rejection and spurious harmonics), bulk size, sensitivity and cost.
www.elliptika.com
2.00pm – Transfer to Brest airport
3.45pm – Departure from Brest airport
3.55pm – Arrival in London Luton airport
End of press trip
#AERONAUTICAL
#defense
#SPATIAL
---